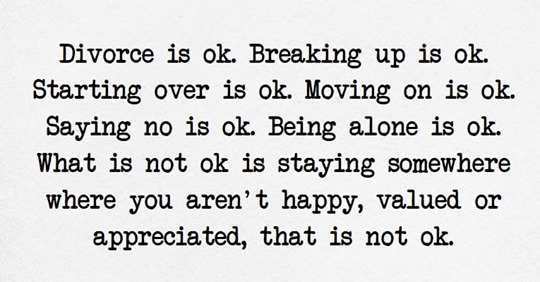 Divorce, legal separation, child custody, child support, spousal support/alimony, property and debt division, divorce mediation, collaborative law and other family law services are available through 1-800-DIVORCE in all major cities throughout the United States and Canada.
Best Family Law Attorney Near Me | 1-800-DIVORCE ®
When it comes to divorce or other family law matters, finding the best family law attorney near you can make all the difference. At 1-800-DIVORCE ®, we understand the importance of having a knowledgeable, experienced and cost-effective family law attorney by your side. And that is what we have already found for you!
Why Choose 1-800-DIVORCE?
Choosing the right family law attorney can be a daunting task. The first two things you will notice when you begin your search for a family law attorney is that there are a lot of them and they all look and sound the same.
How can you possibly tell which family law attorney is the best?
A clue for you is that the one local family law attorney who clinched the best family law brand in the world to the exclusion of all of the other me-too lawyers in the area is a savvy, competitive, creative, unique, outside-the-box thinking, problem-solving attorney. And guess what! That's exactly what you are looking for in the best family law attorney.
1-800-DIVORCE ® makes the process as easy for you as possible. We have over 30 years of experience in connecting local divorce and family law consumers to the best family attorney in the area.
When you choose 1-800-DIVORCE ®, you can expect:
Expertise: 1-800-DIVORCE brings your local 1-800-DIVORCE lawyer more cases and experience than any other local family law attorney gets.
No BS:  Your local 1-800-DIVORCE family law attorney doesn't just tell you that s/he is "compassionate," "dedicated," and whatever other "blah blah" nonsense they think you want to hear, but which they cannot and do not prove. Show me. Don't tell me. Your local 1-800-DIVORCE family law attorney has proved to you that s/he is unique,  competitive and stands out from the me-too lawyer-crowd.
Affordability: 1-800-DIVORCE brings your local 1-800-DIVORCE family law attorney at a lower case acquisition cost than any other local lawyer enjoys. 1-800-DIVORCE has had a strong reputation for affordability nationwide for the last 30+ years.
High Quality Service: Let us give this to you straight. One of the main reasons your local 1-800-DIVORCE family law attorney acquired 1-800-DIVORCE is the referrals from prior clients. People love to tell others about 1-800-DIVORCE. It's the business lawyers don't pay for. 1-800-DIVORCE is a flood of referrals, but your lawyer has to do a good job to get them. Take advantage of this. Tell your local 1-800-DIVORCE lawyer that you have lots of friends and colleagues who will need family law services going forward. S/he will know exactly what you mean. You will be assured of that lawyer's very best performance. Play the referral game. 
Frequently Asked Questions
1. What is family law?
Family law is a legal practice area that deals with issues related to family relationships, such as divorce, child custody, adoption, and domestic violence. Family law attorneys help clients navigate these complex legal matters and work to protect their rights and interests.
2. What types of cases does a family law attorney handle?
Family law attorneys handle a wide range of cases, including:
Child custody and visitation
3. How do I know if I need a family law attorney?
If you're facing a legal issue related to your family, it's a good idea to consult with a family law attorney. Some common situations where a family law attorney may be necessary include:
Child custody or visitation disputes
Child support or spousal support issues
Domestic violence or abuse
4. How do I find the best family law attorney near me?
When searching for the best family law attorney, it's important to do your research and choose an attorney with experience in your specific legal matter. Here are the only two tips you need:
Ask for referrals from friends or family members who have gone through a similar legal matter
Referrals from family and friends are very valuable. However, if none is available, just call 1-800-DIVORCE. It's like a mega-referral!
5. How much does a family law attorney cost?
The cost of a family law attorney can vary a LOT depending on a number of factors, including the complexity of the case, the net value of the marital estate, the other party's attitude and whether the other party is represented by his or her own family law attorney.
Common fee structures for family law attorneys include:
Hourly rate: The attorney charges an hourly rate for their services.
Flat fee: The attorney charges a set fee for a specific legal service, such as drafting a prenuptial agreement.
At 1-800-DIVORCE ®, we believe that everyone deserves access to quality legal representation. In fact, we insist on it. 
6. What should I expect during my initial consultation with a family law attorney?
During your initial strategy session with a family law attorney, you can expect to discuss your legal matter in detail. The attorney will ask you questions about your situation and gather information about your case. You should bring any relevant documents or information to the consultation, such as marriage certificates, financial records, and any existing court orders.
The attorney will also explain their approach to your case and provide an estimate of the costs involved. This is a good opportunity to ask any questions you may have and get a sense of the attorney's communication style and experience.
7. How long does a family law case take?
The timeline of a family law case can vary vastly depending on a number of factors, including the complexity of the case, the state you reside in, the court's schedule, and the willingness of the parties to reach a settlement. Some cases can be resolved in a matter of weeks, while others may take several months or even years.
Our Services
The 1-800-DIVORCE service of connecting you with the best family law attorney in your area are of course free. We are paid for our services by your local 1-800-DIVORCE lawyer.
But our services do not stop there. Please rest assured that we value and protect our brand. Your future referrals to your 1-800-DIVORCE family law attorney should assure you of his or her best professional efforts at all time.  However, if you do experience any very rare lack of professionalism, we want to hear about it at 1-800-738-3764. We listen and pay attention to any trend in such problems. We want to make sure that future divorce consumers in your area are well treated. Again, we will listen and act.
Testimonials
Don't just take our word for it – hear from some of our satisfied clients:
"I was going through a difficult divorce and didn't know where to turn. My local 1-800-DIVORCE lawyer was there for me every step of the way. I couldn't have asked for better legal representation."

– Jane D.
"I was facing a child custody dispute and was worried about the outcome. 1-800-DIVORCE  helped me find an excellent local lawyer who helped me navigate the legal process and achieve a favorable outcome."

– John S.
Contact Us
If you're searching for the best family law attorney near you, look no further than 1-800-DIVORCE ®.  Call 1-800-DIVORCE today or complete the web form above to schedule a consultation with your local 1-800-DIVORCE family law attorney